Areas Taking Advantage of Vertical Urbanisation
Vertical urbanisation, the process of building and constructing upwards as opposed to outwards to conserve space, is becoming a popular way to counter the planet's growing population and limited areas in which to build.
Some places around the world have already embraced vertical urbanisation in their city's architecture. As vertical urbanisation continues to grow, here are the places that are championing the movement in their cities.
China
With a population 1.485 billion, it is perhaps no surprise that China has adopted an aggressive approach to managing its ever-growing cities. The country now has over 160 cities, with a population of over 1 million. To deal with the accelerated growth, many of the cities have opted for vertical urbanisation to help counter the problem.
The effects of vertical urbanisation on China are not exactly hard to spot either. Over 1,500 buildings across its cities are over 150 meters tall, and 26 of them are skyscrapers. However, the most popular piece of architecture contributing to the vertical urbanisation of China is neither a skyscraper or building in the conventional sense.
Architects have come to dub the Shanghai Tower a "vertical city" – a spiralling combination of homes, shops, galleries and multiplexes all stacked on top of each other to conserve space. Linking them all together are "sky gardens" – green spaces for relaxation and to prevent the areas from feeling too enclosed and commercialised.
But it does not stop there. The next step is for what Antony Wood, council executive director of the Council on Tall Buildings and Urban Habitat, calls "sustainable vertical urbanism". The idea is to link many tall buildings together with bridges and plazas, essentially eliminating the need to return to the ground to access another building.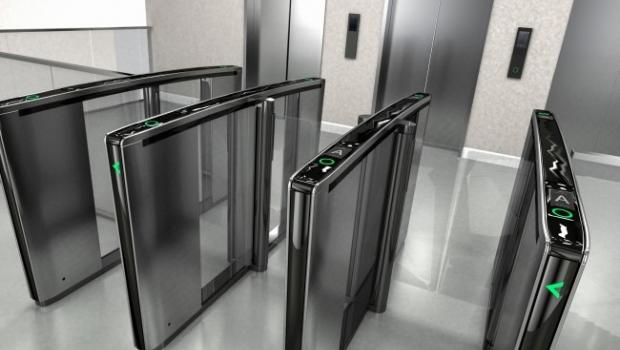 Singapore
At a size of only 730 square kilometres, Singapore is a country severely limited it its ability to build outwards, hence its push to instead focus on building upwards.
It is not hard to notice the impact here either. Tall buildings are commonplace in its cities, but if you look a little harder, there is innovation to be found too. One example is that of the Sky Habitat. While at its heart it is a very large apartment building, it is also so much more. The unique looking building is also home to a shopping centre, cinema, restaurants and even a school.
The idea, as discussed at the 2015 International Conference of the Council on Tall Buildings and Urban Habitat in New York, is a prime example of the country's push to create multi-purpose buildings that also incorporate outdoor space for residents.
The risk, however, is that not everyone likes the idea. While some people are very happy to have everything in one place, others see it as too restricting and think it will encourage people to become lazier.
India
India's architecture varies greatly depending on which part of the country you visit. The capital of New Delhi has a primary focus on horizontal urbanisation, but travel west to New Mumbai, and you will begin to see vertical urbanisation in full effect.
However, it does not always benefit everyone. The development of houses across India has not always been able to keep up with its growing population, which has led to the development of slums in places such as Calcutta, Mumbai and Chennai. These areas of cheap and small housing are an example of vertical urbanisation at its worst.
Fortunately, some areas of India are looking at more positive ways to bring about vertical urbanisation though. In western India, Lavasa is making moves to become a micro-city with a focus on building upwards, not outwards.
The "micro-city" will provide homes for more than 200,000 people and will feature lakeside apartments and Mediterranean-themed villas. Combined with this will also be business facilities such as IT and biotech parks as an attempt to bring personal and work life closer and more accessible to all.
This growth of "mall culture" however requires a focus on lifts and escalators to get around. Fortunately for India, it currently boasts the world's second largest elevator and escalator market, next to China.
New York
Being so close to the ocean means the state of New York in America has limited space in which to expand outwards. Looking at the cities skyline, it is clear the city is well adapted to vertical urbanisation – but if you look closer, it is far more prominent in some areas than others.
When you consider that New York City as a whole only has 180 people per hectare, you would be hard pressed to believe it. That is because alongside the very built up areas also exist in many rural areas.
However, the parts of the city that have incorporated vertical urbanisation have done so in full force. In comparison, the area of Manhattan on its own is home to 4,250 people per hectare. The move is seen as necessary by many, which is not surprising demographers predict that the population in New York will increase by a million by 2040.
It is why companies such as Metropolis have begun looking for new urban housing ideas, such as through their "Living Cities" competition. The winning building, known as Urban Alloy, was created by Chad Kellogg, Matthew Bowles and Nina Mahjoub of AMLGM and features a unique design integrated into the cities train network that turns the centre of the city into a hub capable of housing thousands of people.
While the design has not entered the construction stages yet, it certainly makes the future of vertical urbanisation ever more exciting.
Transit Management
Part of this upward trend involves moving people freely, smartly and safely while they go about living and working in these tall environments. PORT Technology offers a revolutionary way to optimise traffic flow throughout a mid to high-rise building without losing the personalised touch and peace-of-mind of access control. Such a system incorporates touchless operation, access via mobile phone and prediction of movement to allow a seamless journey.
This technology includes advanced elevator destination control which means that only the right, authorised, person can enter a floor from a public area such as a reception or lobby. Boon Edam's Lifeline Speedlane Swing speed gateprovides the elegant solution to integrate the PORT 4 mini device. The power of these two technologies lies in the combination of speed gate security and transit intelligence. Through entrance solutions such as these, architects, developers, security manager and end-users alike can experience real innovative harmony.
Sources : https://www.boonedam.com/blog/vertical-urbanisation-and-areas-taking-advantage