Explosion proof film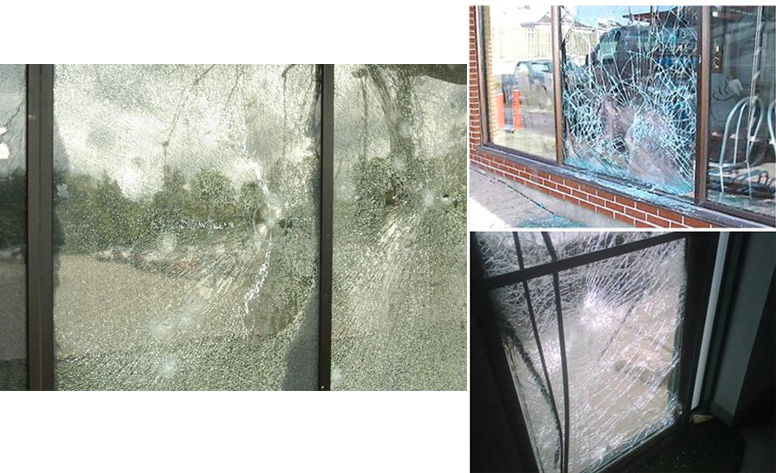 Explosion proof film Most of explosion proof films are made of polyester, which is attached on the glass to increase the toughness of the glass. So that in the event of an explosion, the glass will not break apart. The difference between an explosion proof film and a laminated glass is that the explosion proof film can be attached to the original glass that has already been installed or the existing glass in building that would like to increase its strength and durability without having to remove it. The film is often seen in building, bus, car and train abroad.
The surface of the film is smooth and easy to stick on the glass. It can be seen through like normal glass. The film is commonly attached on glass where there is a risk of explosion from the outside. The thickness will vary depending on the level of explosion resistance and the design requirements. In addition, it is also suitable for locations where the risk of invasion is high Toughness of the film will slow down the intrusion of third parties. Generally, UL or EN standards are used for design references, and it is divided into four levels, depending on the design requirements.