High-Pressure Water Mist System
HI-FOG® Suppresses Fire In JCI Life Science Park Laboratory in Cracow, Poland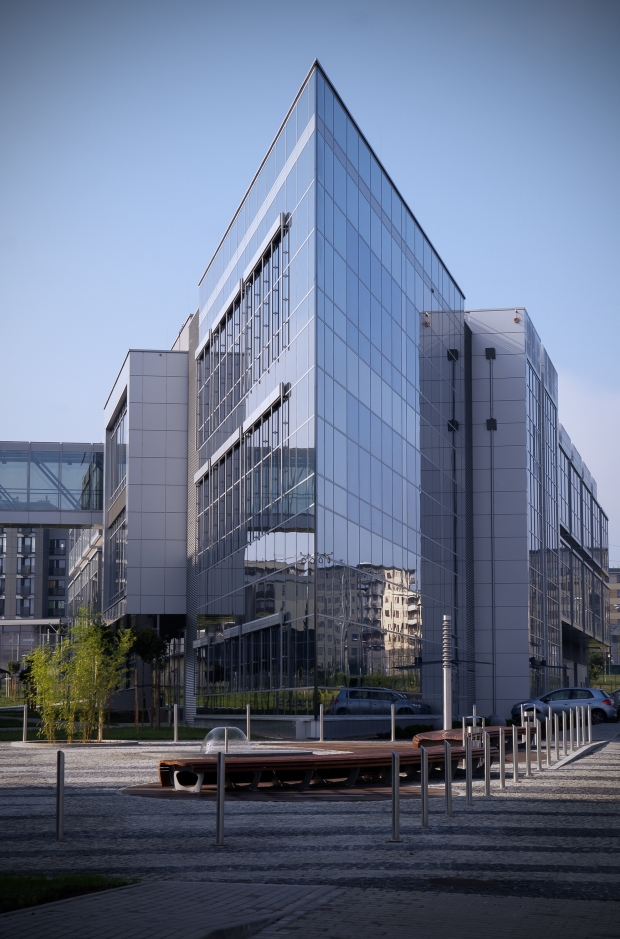 A fire broke out in a laboratory at JCI Life Science Park on 1 September 2017. The fire was caused by an unexpected chemical reaction during the laboratory works. Fortunately, nobody was hurt in the accident.
              All three buildings of the JCI Life Science Park are fitted with a HI-FOG® water mist fire suppression system. When the fire broke out in one of the laboratories, the increase in temperature activated two HI-FOG® sprinklers, suppressing the fire instantly
"The HI-FOG® system activated automatically immediately after the fire broke out and the temperature at the sprinkler heads exceeded the prescribed rating. Being part of the entire fire safety strategy the active water mist suppression system, like all other fire safety systems installed in our buildings, operated as expected. The HI-FOG® system quickly suppressed and extinguished the fire with low amounts of water, no damage to valuable laboratory equipment and minimizing the operational downtime. We are very satisfied with the performance of the HI-FOG® system and the local HI-FOG® Partner Instac Sp. z o. o., who restored the system to operation after the fire event," said Rafał Szkaradek – deputy director for infrastructure, JCI Life Science Park.
              The entire JCI Life Science Park complex is protected by a HI-FOG® water mist fire suppression system powered by  HI-FOG® MSPU high-pressure pump unit, serving 4000 dedicated sprinklers. HI-FOG® protects all spaces within the complex, including laboratories, back house areas, office spaces and technical rooms. The HI-FOG® system was designed, installed and commissioned by INSTAC Sp. z o.o, Marioff's certified partner in Poland. The HI-FOG® system is also serviced and maintained by INSTAC.
              Established in 2004 by the Jagiellonian University in Cracow, the JCI Life Science Park complex of three buildings, offers a wide range of services for scientists and entrepreneurs who work on the development of life sciences, including rental of specialized laboratories, financial support, contractual research, clinical trials and numerous educational initiatives.
Source : http://www.marioff.com/about-marioff/news-and-press-releases/hi-fogr-high-pressure-water-mist-system-suppresses-fire-in-jci