KEY Management System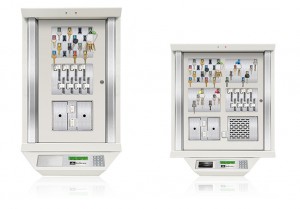 RFID Key Management System is an access control cabinet for keys using electronic system with the Key Control program. It can control and check the key user, use date and time and can notify when key is returned late, unauthorized use of key, the cabinet door is open including using the wrong key.
Each key is Smart Key and can only be unlocked by the authorized person. The opening and closing of the cabinet requires a fingerprint scanner, password or RFID card, and can be manually activated in case of emergency. In addition, the control program also can report the key name, key user, and key use time without connecting to PC. You can print reports remotely and it even alerts via E-mail.