Piller presents its Critical Power Module at the DCD congress in Madrid.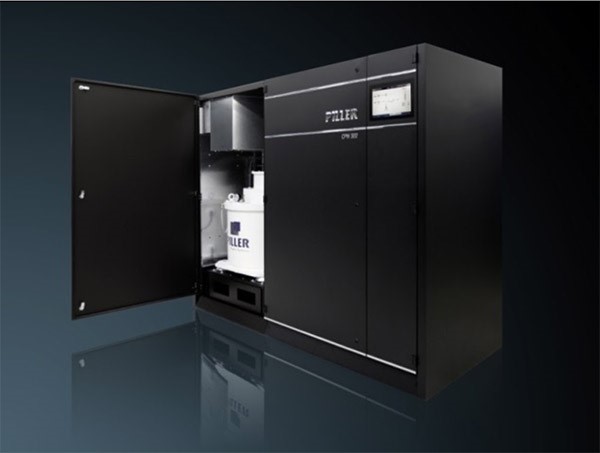 Piller recently participated in the DCD Converged Congress in Madrid, which is now in its 10th year. The event attended by around 1000 delegates was a momentous celebration attended by key DC managers and suppliers, and where the latest technologies in data centres were unveiled.
One of the aspects covered at the congress was the use of batteries in UPS applications, a topic which generated a lot of interest as generally in Spain and Portugal most operators are running data centres with this technology.
               Piller gave a presentation to over 100 delegates on the benefits and advantages of a battery free data centre giving a brief comparison of a battery installation versus a flywheel system, as well as addressing the concerns posed by the attendees.
               Piller offers a kinetic energy storage option which gives the designer the chance to save space and maximise power density per unit.
A Battery Bank installation requires : Investment
*Batteries   * Battery Stands  *DC Isolations  * DC Cabling  * DC Fuses  *  Air Conditioning
* Room/Space   *  Fire extinguisher   *  Consultants   * Engineers time
A flywheel Kinetic installation requires : Investment
* Flywheel (as part of the UPS)
Maintenance Cost of Battery System
* Air Conditioning   * Battery Monitor   * Temp. Monitoring  * Regular Inspections  * Runtime Test
* Space Cost   * Fire Syst. Inspections   * 7 years replacement
Maintenance Cost of Flywheel System
* 4 to 10 years bearing change
               Kinetic energy storage has the advantages of lower operating costs and with a smaller footprint of up to 90%, air-conditioned battery rooms can be avoided with no environmental disposal issue to manage in the future.
Significantly, energy can be absorbed at the same rate as it can dissipate and can do so on an indefinite basis. No other electrical storage solution can equal this. This capability acts as a cushion for the engine so as to provide unequalled frequency stability under dynamic load conditions. Magnetic-lift technology significantly reduces forces on the main bearings, resulting in extremely high efficiency. This also serves to extend the bearing life ensuring many years of continuous operation.
Source : http://www.piller.com/fr-FR/news/932/the-battery-free-data-centre