Fire Protection for Diesel Generator Room Fire Protection System
What type of fire suppression system should the generator room be installed in?
This question is understood that many engineers would have wondered whether the fire extinguishing system that is suitable for the generator room should be designed and installed using any type of fire extinguisher to be suitable.
By choosing the design must consider these important things.
(Performance)
(Human Effect)
(Impact of Business)
(Low maintenance cost)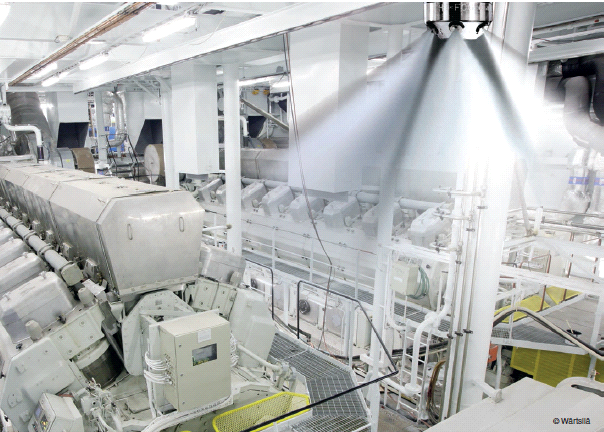 Fire fighting for the generator room
For generator rooms or other machinery spaces, the Water Misty System can be designed and installed with supported standards such as FM and VdS Approved, an internationally accepted standard that Very effective in extinguishing fires