MEGVII's Ming Ji Mini Solution Deployed in global markets to Combat COVID-19
Megvii Technology Limited has rolled out a suite of AI-enabled intelligent temperature measurement systems under the Ming Ji brand name to contribute to ongoing efforts to contain the spread of COVID-19. These systems have already been widely adopted across China for temperature screening at high-density locations with great efficacy and scale. The Mini version of Ming Ji has also been deployed in key international markets, including Japan and the Middle East, to facilitate the gradual return to offices and the resumption of production and social activities across the globe.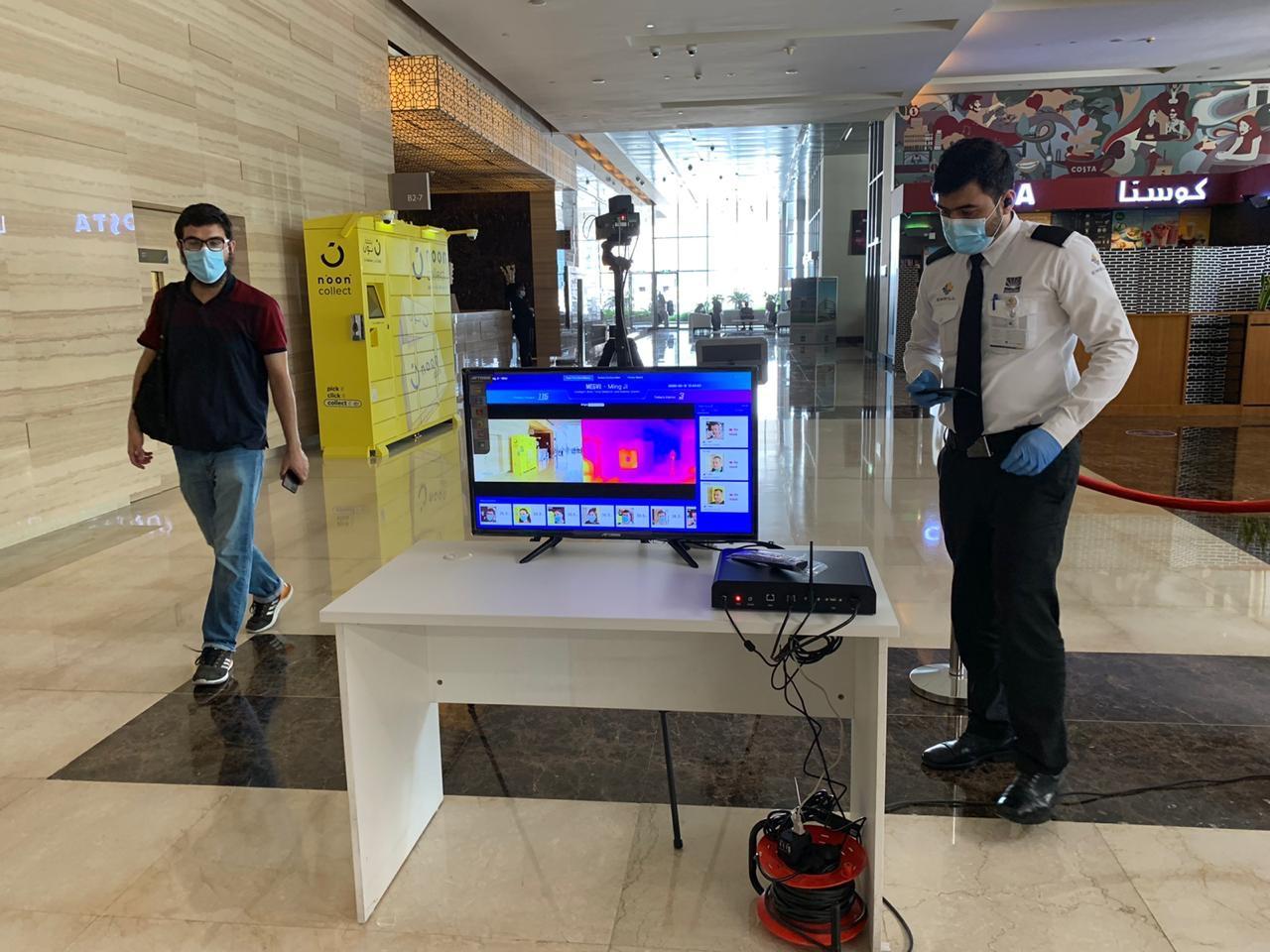 Key overseas locations that have installed Ming Ji Mini include Uguisudani Senior High School in Gifu Prefecture, Nagoya Metropolitan Area, Japan; Moriyama Itsuki Hospital in Nagoya, Japan; hospital in Bangkok, Thailand; as well as Abha International Airport in Saudi Arabia.
By leveraging dual sensing via infrared cameras and visible light, the Ming Ji Mini system can detect the foreheads of people passing through and measure their temperature accurately and efficiently. The system can take the temperatures of 3 to 5 people per second, with an accuracy level of ±0.3℃ (0.5℉). If someone with a high temperature passes through, a warning is triggered, alerting a member of staff to approach the individual for additional manual screening if required. The system is user-friendly and can be easily and quickly deployed.
Megvii's Ming Ji Mini has received quality certification from different markets including China Compulsory Certification (CCC), the Conformitè Europëenne (CE) mark of the European Union, the Korea Certification (KC) mark of South Korea and as well as the Eurasian Conformity mark of the Eurasian Customs Union, accelerating its deployment and usage overseas.
Sources : https://en.megvii.com/news_detail/id/165