NEW FEATURE: OUR WATER SENSE CABLES NOW MADE WITH LOW SMOKE ZERO HALOGEN MATERIALS!
TTK's water sense cables are now made with Low Smoke Zero Halogen materials!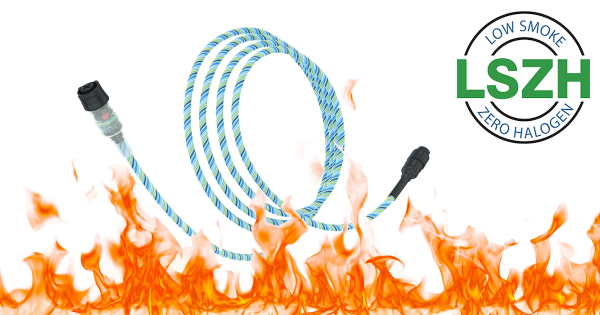 Since the 1st of July 2019, all TTK water sense cables are manufactured exclusively with the low smoke zero halogen (LSZH or LS0H) materials.
The TTK's LSZH water sense cable detects and pinpoints the location of water and base liquid leaks at any point along its length. What's more, TTK's LSZH cable jacketing is composed of specially formulated compounds which considerably reduce the amount of toxic and corrosive gas emitted during combustion.
There are no external differences between TTK's non-LSZH cables and TTK's LSZH cables. They have the same color, same cable construction and same electronic embedded with same connectors. However, when it burns, the TTK's LSZH cable emits a less visible smoke. This smoke is released at a much lower rate than a non-LSZH cable.
Nowadays, for safety reason, products with LSZH materials are in high demands by engineering consultants. These LSZH materials are to be used in areas with limited ventilation, such as skyscraper, large commercial spaces, laboratories, and underground tunnels of railway & road systems.
For all its water leak detection line, TTK is the first manufacturer in the sector to produce LSZH cables as standard.
Sources : http://www.ttkuk.com/news/new-feature-our-water-sense-cables-now-made-with-low-smoke-zero-halogen-materials/