Warehouses Fire Safety
It's critical
Fire safety is particularly important in warehouses, where fires can start easily and spread rapidly. When planning or expanding a warehouse or logistics center, companies must therefore include a sound pre-fire safety plan – adequately protecting staff, environment, facilities and goods, and ensuring seamless business continuity.
Warehouse environments pose multiple fire hazards
Most fires in warehouse facilities and distribution centers are caused by electrical distribution, lighting equipment or a technical defect. Once a fire starts, damage and danger are exacerbated by the structural characteristics of a warehouse. High storage configurations, long conveyor belts and narrow aisles are all conducive to the horizontal and vertical spread of fire.
Another challenge is the increased use of plastic in products and packaging, as plastics carry considerable health risks when ignited. The same holds true for chemical and hazardous materials (hazmat), which can be explosive in nature.
Warehouse fire safety is now more important than ever
Exciting developments in online sales and retail account for the proliferation of distribution centers and warehouse facilities around the world. As customers expect ever-faster delivery options, fireproofing your warehouse to avoid disruptions in business operations becomes more critical than ever before.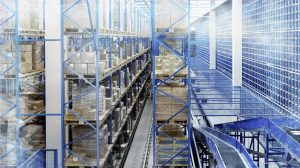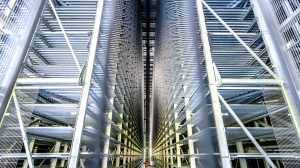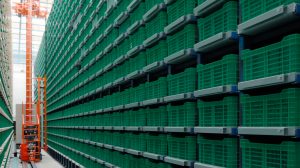 Sources : https://us.wagnergroup.com/industry-solutions/warehouses-fire-safety.html