Water Leak Detector
Water Leak Detector is designed to detect water leakage in unseen area of Data Center. For example, condensation tray of Air Conditioning Unit, under raised floor, because these area are very critical and water would cause serious damage to electronics device or computer so when leakage occurs, operator must respond right away.
Water Sense consists of 2 models :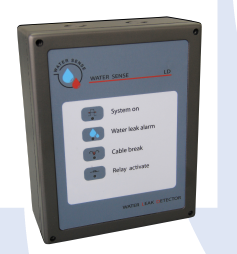 1. LD
This version cannot identify distance but can notify leakage by sound and LED light. It is suitable for short-range detection or simple detection.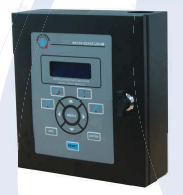 2. LDI-IM
Can identify distance. Apart from sound notification, it can locate distance from water leakage by calculating from length of sensing cable and leader cable. Distance can be checked by comparing with designed plan using Software Monitoring.

LDI-IM Water Sense
Is designed to answer the need for water leak detection. It works by Sensing Cable which passes through risk-prone area of water leak such as area under air-conditioning system or surrounding area. When water leaks, the cable will send the data to controller for processing. The data can be used to locate water leakage by showing distance of sensing cable in meters with sound notification.
Water Sense is developed for convenient use in large area by using Software Monitoring. This program shows the photo of location where the equipment is installed including Sensing Cable layout. When there is unusual occurrence, program will notify at that area without searching from cable length. Also, program can keep records and history of incidents in that area can be printed out.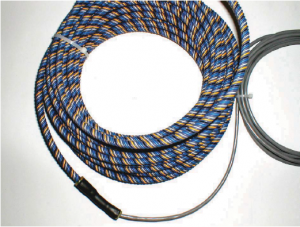 TTK or Liquid Leak Detection
It is designed to minimize the risk in liquid such as water, acid, oil, hydrocarbon liquid and solvent leaks to answer the need to reduce the risk in shaft system, large machine installation area or areas requiring the detection of the above-mentioned liquid.
---
ELSA products are divided into 2 versions.
 1. 3L-DP
can connect with the sensing cable up to 200 meters in length. This type cannot specify the distance but can notify when there is water leakage by audio signals and LEDs. It is suitable for detection in the near distance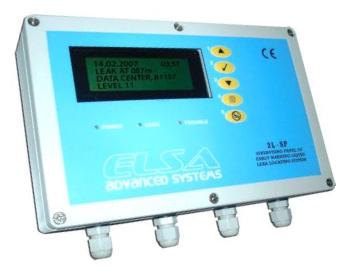 2. 3L- SP/DP
DP is able to connect with sensing Cable of up to 20,000 meters in length. It is designed to meet the need to reduce the risk of leakage by laying the sensing cable or water leakage sensing cable on the area risked of water leakage such as area under an air conditioning, water pipes or surrounding area. When water leaks, the cable will send data to be processed at the control device. So, we will know the location of water leakage. The system will display the length of the sensing cable in meter on the LCD screen and notify by audio. It can be connected to the EMS system by communicating through the Modbus protocol for easily monitoring of water leakage.
Example of the connection of water leakage detection system in multiple zone.
The Touch Screen display can show the result when the water leakage is indicated on the map that installed with water detection system. It is suitable for installation for entire building. Each level of the building is divided into each zone and connected with Modbus RS485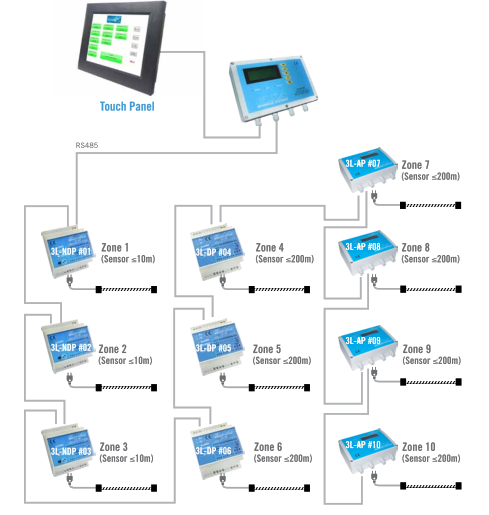 Source : http://www.elsaadv.com/product_3LSP.htm