Cloud Lock Management System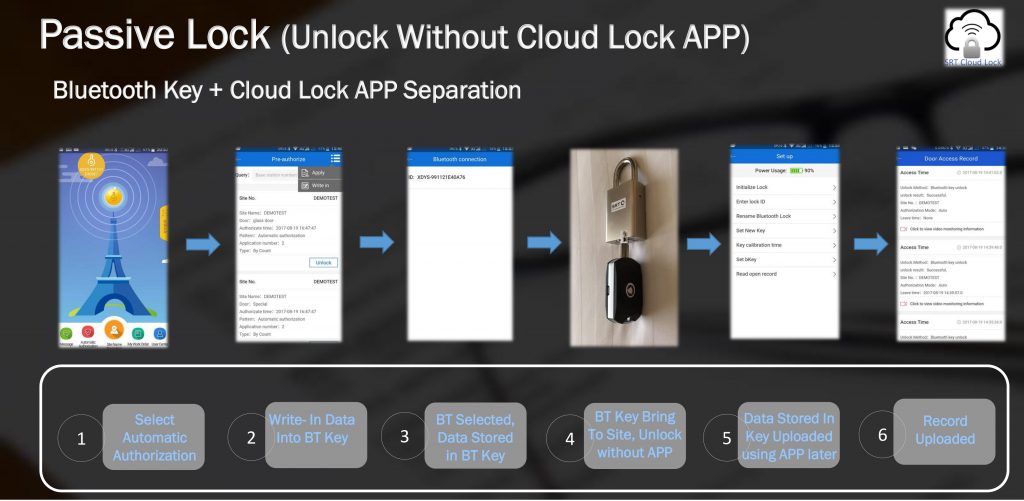 Getting to know the Cloud Lock Management System for rack cabinet which is used to effectively secure your data center.
Cloud Lock Management System is an intelligent security lock system for rack cabinets. Cloud Lock system uses electronic device to synchronise data on mobile applications in order access data through the Cloud system which is more secure than original lock system that has the mechanical lock device. This makes it difficult to monitor user access to the rack.
How Cloud Lock system works.
The equipment used in the system consists of three parts which are
1. Electronic lock
2. Electronic Key
3. Application
Access to the electronic lock can be done by normally plugging in the key to the lock. However, the electronic keys must be approved via the application before opening the lock.
One electronic key can be used with more than one electronic lock by authorising the access of multiple electronic locks to one electronic key and other keys can also access all electronic locks.
The benefits of installing Cloud Lock Management System are
• Electronic locks need no wiring to work
• It is not possible to duplicate the electronic lock
• Easy to use in areas where many locks can be open with one single key such as large buildings or data center
• High security for area access because the access must be approved by the system first
• Access to all electronic lock can be monitored real-time as well as the access history