Marioff Receives FM Approval for HI-FOG® Local Application Fire Protection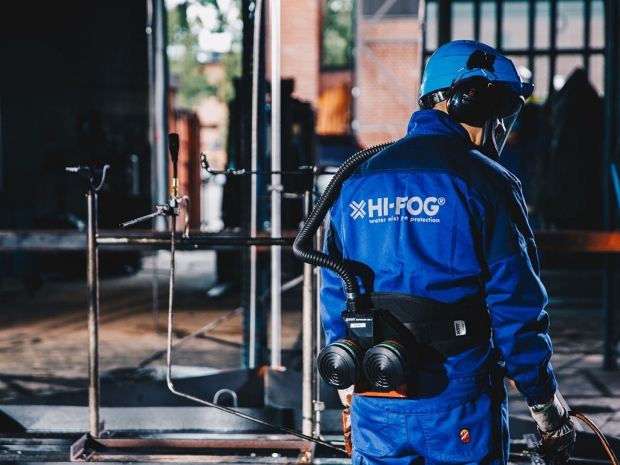 VANTAA, Finland, June 5, 2018 — Marioff is pleased to announce its HI-FOG® high pressure water mist fire protection system has received FM Approval in the local application hazard category, expanding the number of suitable applications for the existing technology. Approval from the international third-party testing and certification services leader means HI-FOG® is now available for a more wider use in power, process and manufacturing industries. Marioff, a leading developer of high pressure water mist fire protection technology, is part of UTC Climate, Controls & Security, a unit of United Technologies Corp. (NYSE: UTX).
The HI-FOG® high pressure water mist system utilizes the full potential of water to protect critical machinery and fight fire at the source, keeping damage and downtime to a minimum. "The FM Approval for local application reinforces Marioff's commitment to provide robust, innovative, high-technology water mist fire protection solutions for our customers," says Antti Hurme, Global Account Manager, Marioff.
The local application hazard category covers a broad range of industrial applications such as steam turbine bearings, oil skids, diesel generators, hydraulic power packs and other machinery using flammable liquids in large open spaces. Power generation and industrial process machinery use flammable liquids for fuel, lubrication and hydraulics, which can malfunction, causing leakages and leading to fires.
FM Approval sets the performance criteria for local application water mist fire protection systems and includes dozens of full-scale fire tests representing real fire scenarios such as flammable liquid pools, spray fires as well as a combination of these.
For more information, visit www.marioff.com.
Source : http://www.marioff.com/about-marioff/news-and-press-releases/marioff-receives-fm-approval-for-hi-fogr-local-application