Hard Disk Degausser – GARNER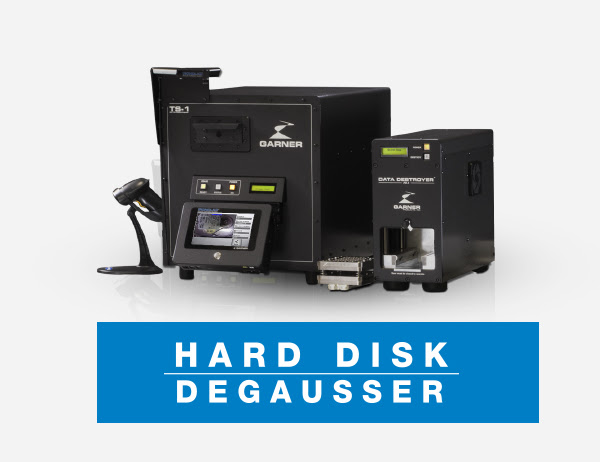 In general, There are 2 methods to erase the data from a hard disk. First method  is formatting programs. It will format the hard disk and overwrite to make sure that no one can recover the information. The main disadvantage of this method is the time. It consumes a lot of time depending on the capacity of the hard disk. Apart from that there is no standard approved by any organization
The second method that our company recommends is the method called "Degaussing" . This method uses magnetic field to erase the data stored in the hard disk. The main advantages are the data can not be recovered and the erasing time is 15 seconds per hard disk but the hard disk can not be reused again. This method is recommended by NSA or The National Security Agency (USA).
In 2020, Site Preparation Management Co.,Ltd  (SITEM) has a new product called Hard Disk Degausser branded Garner which is one of the best products in this industry. The main functions of Garner are
15 seconds of erasing data per hard disk
Generating report of degaussed hard disk
The data is totally erased so the hard disk is non reusable.