High Sensitivity Smoke Detector System
High Sensitivity Smoke Detector (HSSD) is commonly used in Data Centers because HSSD is more sensitive than regular smoke detectors so the system can alert user before the incident will cause damages. It also helps the officer to handle the incident and fix it in time which is worth the investment.

TITANUS is a high-sensitivity smoke detection, "time." If you want, it is extremely important. In that event, we will know in advance or need to fix a problem where the smoke detection system sensitivity. It can make us aware of the future that will occur among the oval's rescue. Just the origin of birth then. Smoke detection systems are highly sensitive to audit and alert operators to give access to the check-in areas at risk. Investigated and looked to potentially smoke or sparks in the early. This reduces the damage that will occur.
Smoke detection systems with a high sensitivity of a new technology, TITANUS WAGNER. System for air sampling smoke detection system samples the air hoses through the smoke, a detailed monitoring system takes air samples from a risk and sent to the optical and error detection can try to pick from a variety of environments.
MICRA25 MICRA100
HSSD2 MODULASER
STRATOS are High Sensitivity Smoke Detectors using the forward Light Scattering Detection technology to lead and analyze sample particles in room air. The detector will draw a combined air sample into its inlet manifold from a pipe network, then filters and analyzes the sample in a laser detection chamber. If the particles are causing scattering to the ranger outside the system setpoint, the detector will create an alarm.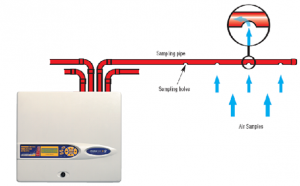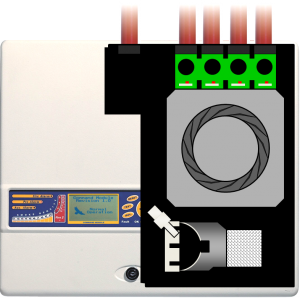 The use of smoke detectors depends on the working area. Whether the room needs to be detected separately or there are many areas for detection, the system can provide all solutions as needed.
STRATOS can be use in open spaces or danger and smoke-prone areas such as warehouse, museum, church or storage come. The intelligent software can learn and remember the environments around the device and configure itself to provide the highest sensitivity suitable for use in any conditions.