Kentix MultiSensor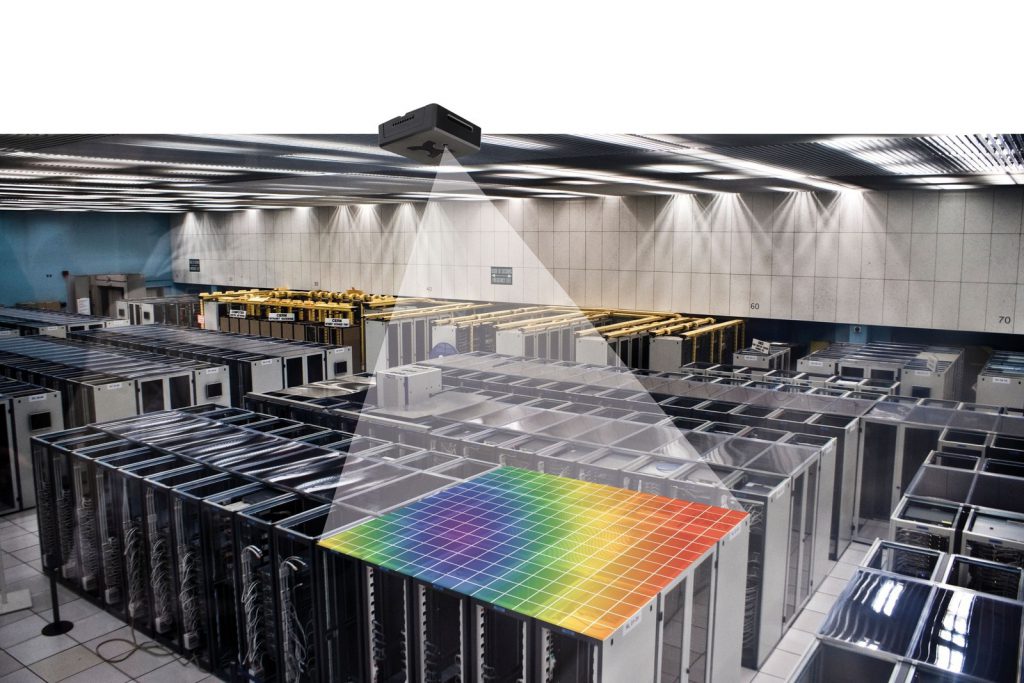 People counting device
The new wave of COVID19 makes every organization begin seriously screening again. There are many  methods which can be used for screening e.g. fever screening or social distancing apart from that method, limiting people in one place is another method that works very well. MultiSensor can be used for counting people precisely.  The installation will be above the door or the interesting area that has to limit the number of people to limit the density of people in the room.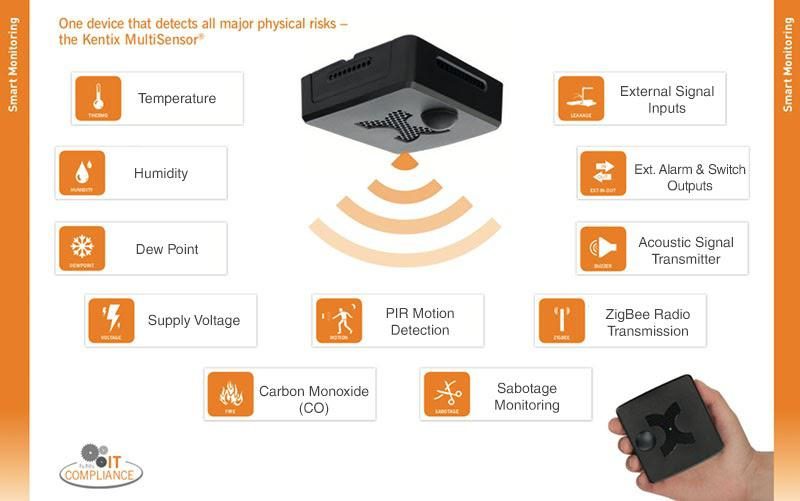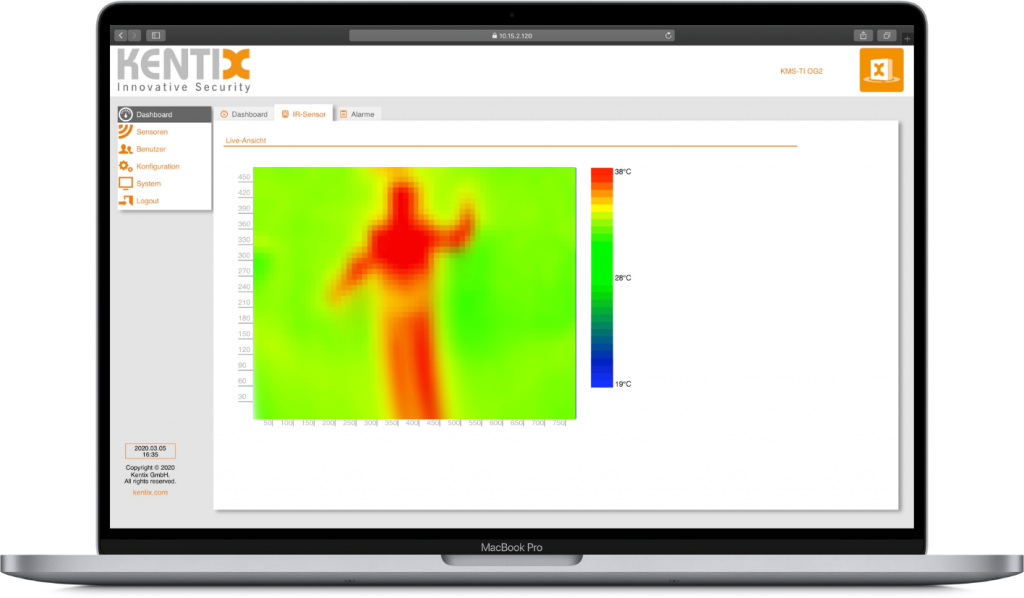 There are two operation modes.
Passage Counting
Presence Counting
Passage Counting
The device is mounted over the entrance in this mode. It counts the people that pass the door. It knows the direction so it can limit the people in that area. In case of many entrances, it can connect to each other to calculate the number of people correctly. Apart from that, it can count the group of people that pass through the entrance.
Presence Counting
The device can count the number of people in that area to limit the number of people in the narrow space and reduce the risk of infection. The device can be use up to 1064 x 532 cm of area depending on the height. Both operation modes can connect to the display to show the number of people in that area. It can also set the number of limited people. When there are the people equal to the setting number, the display will change to a red sign (or desired  symbol) to restrict the people.