Meeting Room System
Site Preparation Management Co., Ltd. (SITEM) is a specialist in design and construction of data center, information technology building, technology center building, intelligent building. We can combine various communication technologies to build an audiovisual system meeting room for a data center or intelligent building  for the highest satisfaction of customers in every  organization. The company is ready to provide services ranging from consulting, design, equipment selection, installation, project management and after-sales service under the international standards. We prioritize the purpose of use and value of investment.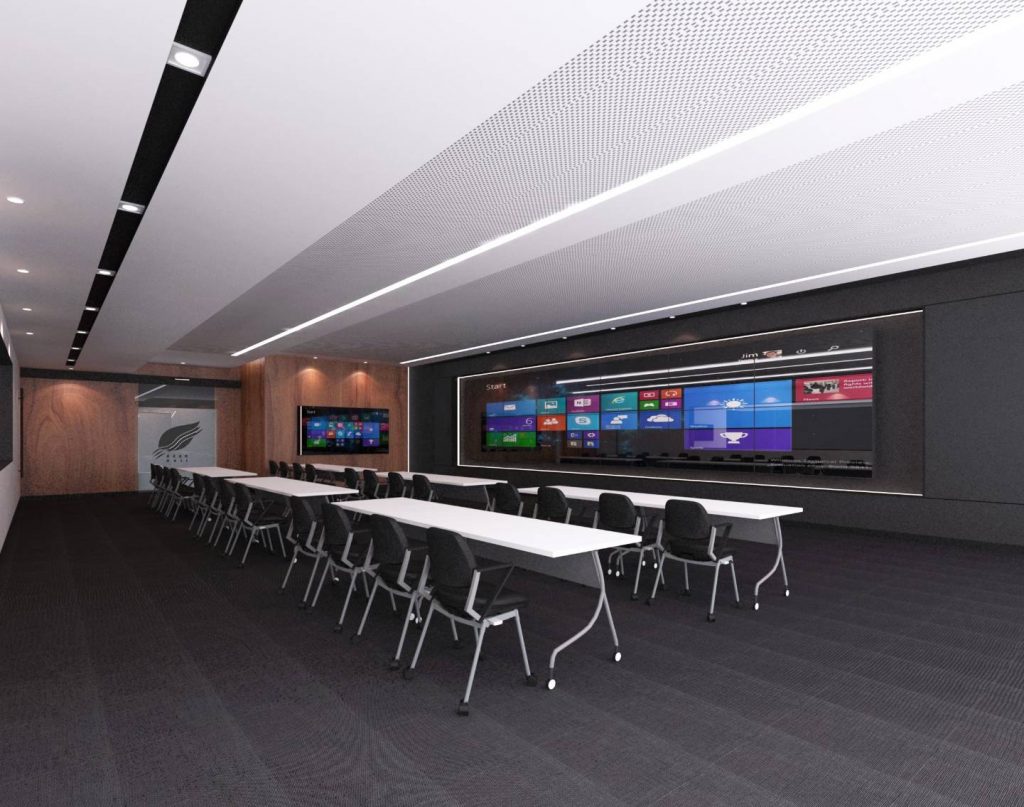 Audio System
Sound system engineering Is the heart of the audiovisual system We are the inventors of sound engineering development by recruiting. And update technology to be up-to-date at all times Since the announcement system Emergency alarm system Sound system for presentations, symposia, as well as audio systems for entertainment Both in the meeting room Banquet rooms, classrooms, auditoriums, cinemas, theaters, department stores, restaurants, entertainment venues, etc.
Meeting system Conference &Interpretation System
Increase the efficiency of the meeting And coordination With selection of meeting equipment with beautiful design Comes with all modern technology Combined with visual equipment And modern sound To create a meeting system that is suitable for all forms of coordination Whether it is a small group Or a large meeting with hundreds of exhibitors Not only helps to communicate clearly But also increase the efficiency of the meeting Build credibility And demonstrate the potential of your organization's readiness as well
Lighting system
We provide design and installation services by experienced engineers with consultation on all types of lighting systems, including general lighting systems, Architectural Dimming System, stage lighting in theater, concert and studio lighting.
Visual System & Digital Signage
With the power of communication through images and videos, the visual system has become an important media in everyday life. With the most advanced digital technology, we pay attention to every design details and installation of the visual system in the huddle room, the command room or the Digital Signage system, as well as the VDO Wall. These can help you improve the efficiency of data communication through the image and video system making content that you want to present more interesting and attracting and promoting a good image for your organization as well.
Smart Rooms & Intelligent Buildings
Convenient with design and installation of automatic programs that act as an integration of audio, visual, lighting and other device systems, allowing you to control and order the operation of various systems easily at the touch of a finger without relying on technicians