Surge Protection
Surge Protection is necessary for the Data Center. It serves to protect when there are overvoltage or overcurrent or surge which is caused by disconnecting electrical circuits or high currents caused by lightning. Lightning protection device reduces or eliminates excess current or voltage.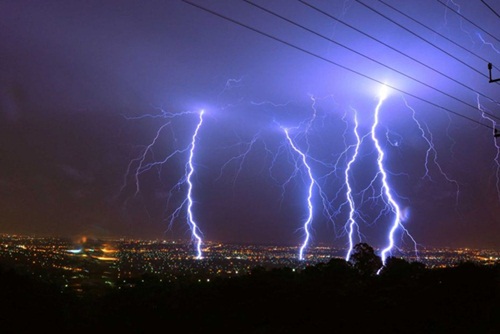 Current electrical equipment, electronics and the communication equipment has been developed. The device has a smaller size and higher value. These devices are quite fragile when disconnecting the circuit and lightning occurs. For the value of the damages of data in the organization, the cost of Installation of lightning protection devices cannot be compared with. So, protection device has been developed to prevent possible damage.
Surge Protection also includes the types used for communications such as surge protection for LAN system, coaxial cable. It can be seen that there are many types of surge protection devices available today. Before installation, it must be selected to suit the usage.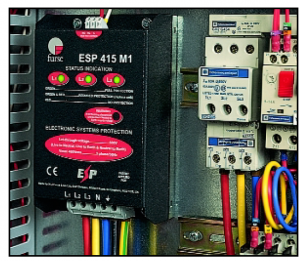 Surge Protection
The most widely used world standard for surge protection in building is IEC or IEEE standard
IEC related standards are:
–  IEC 61024-1 : 1990-03 : Protection of structures against lightning Part 1 : General principles
–  IEC 61312-1 : 1995-02 : Protection against lightning electromagnetic impulse Part 1 : General principles
–  IEC 61000-4-5 : 1995-02 : Electromagnetic compatibility (EMC) Part 4: Testing and measurement techniques Section 5 : Surge immunity test
–  IEC 60664-1 : 2000-04 : Insulation coordination for equipment within low voltage systems Part :1 Printciples, Requirement and Tests
IEEE related standards are:
– IEEE C62.41-1991 IEEE Recommended practice on Surge Voltage in Low-Voltage AC Power Circuit
– IEEE C62.45-1992 IEEE Guide on Surge Testing for Equipment Connected to Low-Voltage AC Power Circuit
The relevant IEC standard is / The relevant IEEE standard isFor Thailand, there is standard for overvoltage protection in buildings which is the electromagnetic protection from the Lightning standard of the "The Engineering Institute of Thailand Under H.M. The King's Patronage"
แหล่งที่มา : http://www.9engineer.com/ee_main/Article/SPD.htm