Video Wall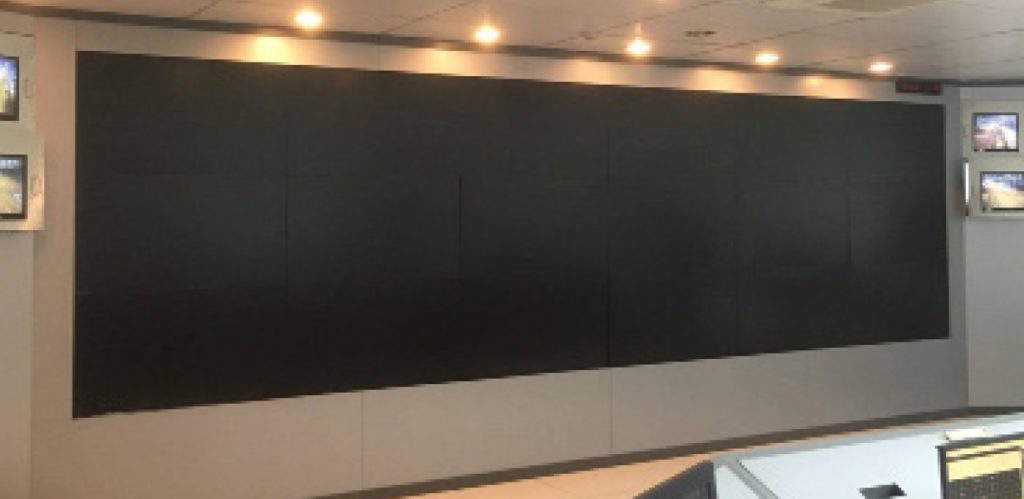 Video Wall technology is a technology developed from projector that we often see in cinema, presentation or even home and residential use.
The technology that is currently very popular is the DLP technology or Digital Light Processing, manufactured by Texas Instrumet from the United States. It is highly effective in supporting light and color to suit the screen. The DLP video wall is widely adopted for control room, monitor room and NOC (Network Operation Center) as display screen.
It can project images or things at the same time depending on the signal of the device that is plugged into the controller. The video wall technology supports many types of signal such as VGA, coaxial, DVI, or even HDMI. The resolution of the screen is different depending on the device's version.
The benefits of Video Wall are
that the light and brightness is controlled by DLP to make it easy to use, it can operate 24 hours straight with the lifespan of up to 100,000 hours and it does not require many or complex mainte-nance. What is needed to do is to replace light tubes every 2 years and lenses every 3 years, but it does not cost much.So, it is system that allows users to work easily. Images can be reviewed at any time. It also has a luxurious and beautiful look for people who visit as well.
The video wall comes with several sizes from 50 inches to 87 inches. Controller can support up to 32 inputs per device and can be connected to another in case of future application as well.