Face Detection and Recognition
Face Detection and Recognition Automatic access control of access control system In addition, the purpose of access control system that give the authorization to keep out the stranger from the restricted area. Apart from that the access control system use to connect with elevator and time attendance.
Contact the SITEM team on SITEM's official LINE account @sitem  or fill out the form at the end of this page for more information or any inquiries to SITEM's products and services.
There are many types of Access Control as shown below.
RFID Card
PIN Code
Finger Scan
Face Recognition
The advantage of each type is different. The RFID advantages are fast when entering in and out the restricted area, cheap and universal usage. The disadvantage is the card can be given to unauthorized persons.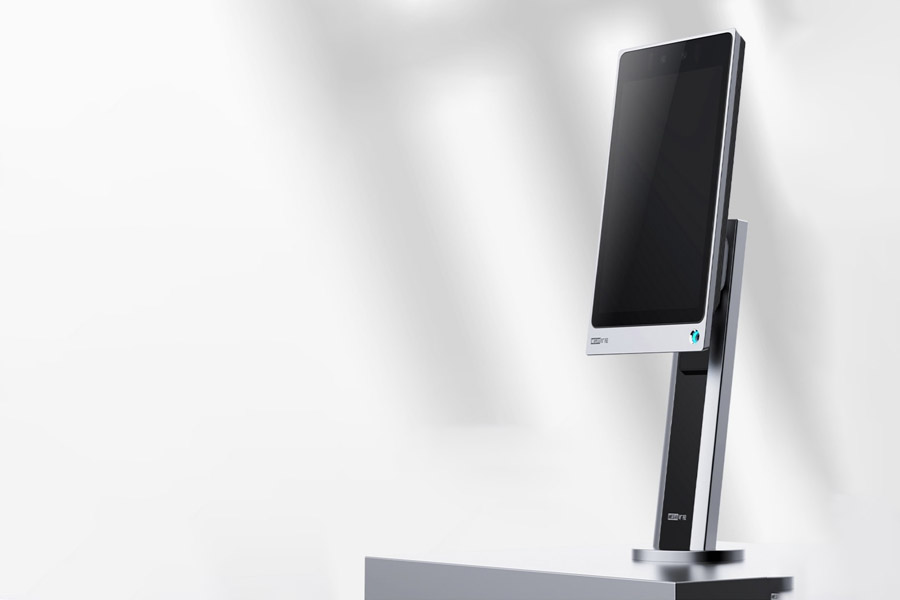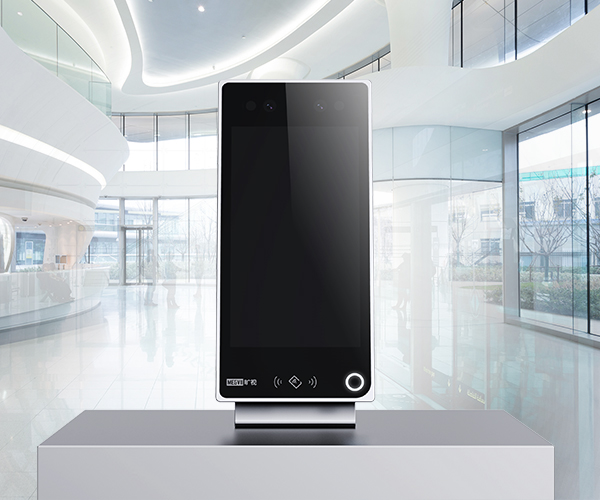 PIN Code disadvantage is the PIN can be given to the unauthorized persons as well and the slow of the speed.
Finger scan is the one of the best person identification. The fake of fingerprint is nearly impossible that makes finger scan is popular but if we talk about speed, you will see the line in the office that wait for finger scan every day.
From the problem that mentioned above makes the face recognition more popular. Face recognition use AI to detect the face and the accuracy is not different from the finger scan. The speed is less than 1 second. We will not see the line after working hours, if we use the face recognition. This system also can use with other types of access control as well.
The specification of face recognition
High accuracy. Support more than 1000 people.
Access via cloud software
Able to connect with magnetic door lock so the replacement can be made.
History logs more than 1000
Able to connect with time attendance
Report generation and access in cloud.
Notify via LINE Application
Guard tour function for security officer.
Apart from the speed and accuracy, the face recognition will decrease the COVID19 spreading because the contactless solution which can help us in New Normal society. SITEM has replaced the old access control devices to face recognition for security, fast and convenient.
Face Recognition Access Control System – SMART PASS

Smart Pass is face recognition access control with AI technology which helps to recognize the face and processing with less than 1 second. The software can connect to human and resource software which makes Smart Pass complete for every organization.
Artificial intelligence Technology – Smart Pass uses AI technology to recognize the face with 20 ms of speed, 99.8% of accuracy and prevent cheating with photo and video.
Two Factor Authentication – compatible with cards and pin code.
Line Notification – The notification can be sent to Line Application.
Cloud Service – The platform can be accessed via web browser everywhere and every time which has a dashboard, report generation and other features.
Guard Tour – The software can be set to make sure that security officers check in every hour.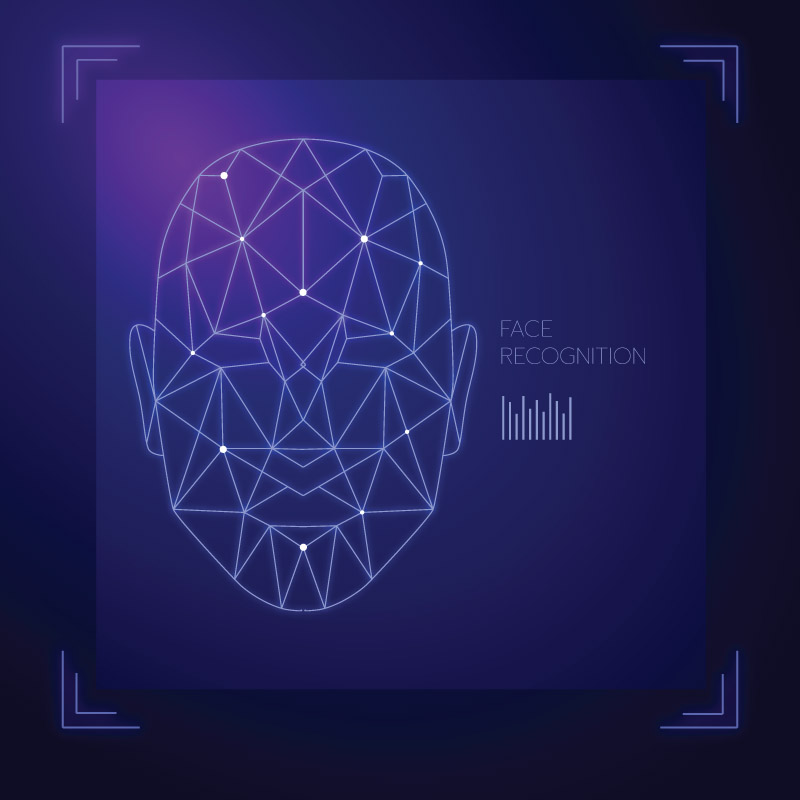 Hardware:
99.8% of accuracy and 200ms of speed.
50,000 event logs.
Support two factor authentication with cards or pin code.
Liveness Detection prevents cheating with photos and video.
Able to operate in low light condition ( 0 Lux).
2MP camera which can detect at 0.3-2 meters range.
5 inches of LCD display USB type C x1, Wiegand input x1, Wiegand output x1, RS485 x1
The device supports at least an Input Interface Alarm input x2, Door Contact input x1, Alarm output x1
Support TCP/IP.
API integration.
Hardware Specification
Display size
5 inch or 7 inch
Resolution
2 MP
Accuracy
99.8%
Speed
200 ms
Detection Range
0.3-2 m
Lumination Condition
0 Lux
Maximum Events
50,000 เหตุการณ์
Connection Ports
USB type C , Wiegand input , Wiegand output , RS485 , Digital input, Door Contact input , Alarm output, Ethernet
Software :
Access via browser.
Import data with JPG and Text File.
Able to work with a PC to display access reports with the details e.g. faces, employee number, date, time and position of doors.
Support the input of name, employee ID, location, telephone number, e-mail address as follows 1 and batch processing.
Import user via web browser.
Able to set time to start work, time to finish work, can set time for calculating about being late or returning before work time.
Able to do permission management e.g. user groups, access control groups and etc.
Connect to the time attendance system.
Able to do report generation.
Alarm via Line Application.
Guard tour features.
Software Features
Platform
Access via web browser
Number of users
Supports upto 50,000 users by importing via cloud application service using jpg and excel file .
Data Display
Access control reports with faces, employee number, date, time, status and position of access control.
Data Importing
Name, employee number, position, telephone number, email address and working hours.
Grouping
Can be divided into input and output permissions.
Connection
Files can be exported to time attendance software.
Report
All Person Information, List Information, Individual Information, Company or Department Specific Information, Period Specific Information, Door Position Specific Information, Alarm Report, etc.
SITEM provides AI Temperature Detection systems such as the MEGVII Ming Ji which is based on "face detection technology and dual sensing via infrared cameras and visible light" powered by deep learning AI platform Brain++. Through this technology, Ming Ji is capable to swiftly identify people who may have elevated body temperatures, and locate them in the crowd using available body and facial information. MEGVII's proprietary light-weight, low power-consumption, high-performance CNN (convolutional neural network) algorithm model – ShuffleNet has the capability to empower high accuracy AI algorithm model on analytic devices. The system can be deployed in a very short period of time at public places, realizing temperature screening in a non-contact manner through AI technology.

คุณสมบัติ
Use Deep learning Artificial Intelligence (AI) Platform to compare and recognize faces. Automatic temperature measurement by locating the center of the forehead
It can measure the temperature of commuters at the same time at the rate of 6-8 people per second.
Tested according to JJF 1107-2003 Calibration Specification of Infrared Thermometers of Measurement of Human Temperature. There is a tolerance of +/- 0.3 ° C.
Measuring distance up to 4 meters to reduce exposure
The system can display the number of people who passed the temperature today.
The system can alert people without masks (NO MASK).
The system can alert if the temperature exceeds the set value.
The system can set the alarm temperature from 30-45 degrees Celsius.
The system can display the number of non-masked people.
The system can display the number of people whose temperature exceeds a certain value.
The system can record those who exceed the set temperature and those who do not wear masks.
The system can record those who have passed the temperature measurement.
The system can export data files of those whose temperature exceeds the set value. Those who do not wear masks or those who pass the temperature
The system can display the results on the TV screen via HDMI or browse through the Web Browser.
Warning: Body temperature should not be measured 30 minutes after eating, exercising or bathing.
Warning: Read the warning label and medical device leaflet before use.
Contact the SITEM team on SITEM's official LINE account @sitem  or fill out the form at the end of this page for more information or any inquiries to SITEM's products and services.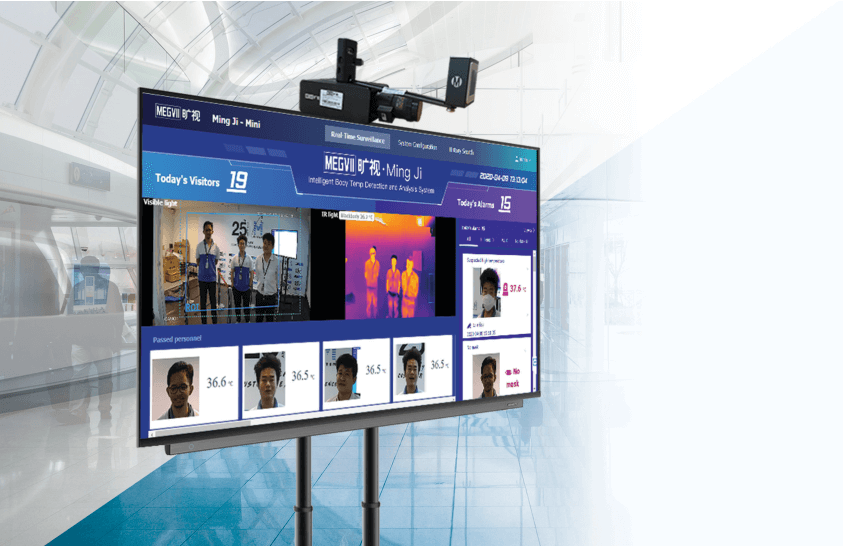 Advertising media under license No. KhorPhor.2115/2563
Face recognition systems and face detection systems are used for Access Control system to control access automatically by assigning permissions to screen unauthorized persons or outsiders to cause enter designated areas.
Access Control And CCTV Surveillance System

Basic security systems that all organizations have are access control and cctv surveillance systems.
SITEM choose the product of UTC Group (UTC Security solution), which is the LENEL and Interlogix products, which are now widely used in intelligent buildings around the world.
Lenel is the most widely used open platform product in the world. Because it is a secure system, effective, easy to use and integrated solution with security systems such as CCTV, Video Management System, Fire Alarm System, Intrusion Detection System and Key management system. Moreover, it can be operated and monitored via mobile network using up-to-date application.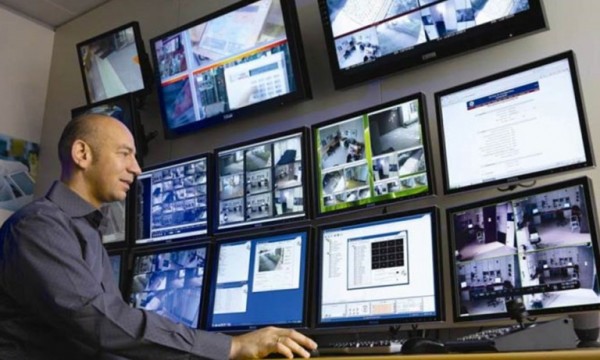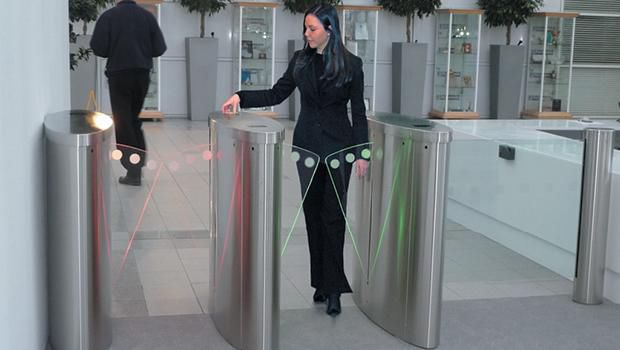 Access Control System : A system for checking authorized person and recording data of person entering and exiting the area for security purposes. The authorized person is unable to unlock door or device unless must be checked by 3 following factors:
RFID Tag (Card or Token)
PIN (Password) Biometric
(Finger Print, Face Recognition or IRIS)
High-security Access Control can be compatible with other security systems including CCTV, Visitor Management and Turnstile etc. To check list of entrance and exit into the area, recorded image at a time of incident can be watched or authorization can be set in advance using Visitor Management system.
Contact the SITEM team on SITEM's official LINE account @sitem  or fill out the form at the end of this page for more information or any inquiries to SITEM's products and services.